you are in: [home page] > news



Bo Diddley has died!!!!!!
At 79 years old the R&B singer, guitarist and composer died in Florida.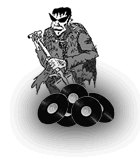 After years of hibernation,
Gravedigger's Records is
back to give birth to new,
dirty and wild records!


The Tunas debut
It is finally available the Tunas coming-out-CD, a band from Bologna that plays garage-punk with influences from soul and punk'n'roll.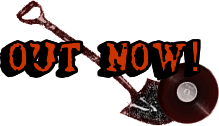 The Rippers shine as never before
The second record is the great Rippers's 45 rpm 7" EP. This record was mastered during the same LP recording session and it shows them shining as never before with 4 UNRELEASED TRACKS NOT AVAILABLE ON LP...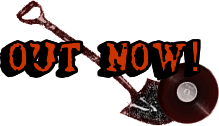 Pikes in Panic and the new cult '80 series
It is finally AVAILABLE the monumental double CD dedicated to the greatest italian garage-punk band ever: Pikes in Panic from Siena, that will start the new special series focused on cult bands from the '80. This double CD (about 2 hours of music with 7 original tracks never published before) took two years of hard work and features a video of the band and its story.